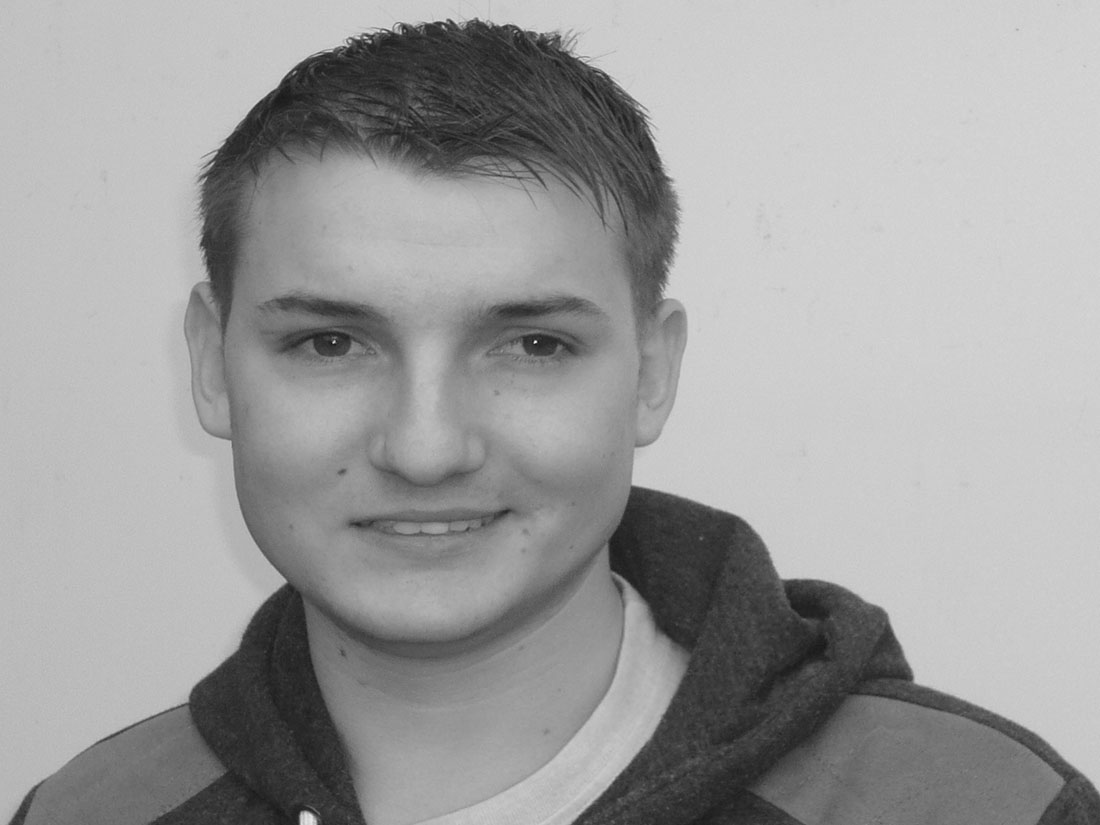 Dominic was born and lives in Alston, Cumbria. At the age of two Dominic was involved in a road traffic accident that resulted in him acquiring a brain injury. Despite this difficult start Dominic, now 24, has pursued an interest in art undeterred. In fact Dominic uses the disabilities associated with his injury (right sided paralysis and partial sightedness) to speak though his art on a positive way. His visual impairment has granted him an unique perspective on the world around him and, finding it difficult to paint with brushes, he mainly applies paint with his hands; leading to an appealing style.
"I work at home. I like painting semi-abstract landscapes in oil.  I work with my hands, pallet knifes and sponges to put the paint on. I go to the Lake district and other places in Cumbria and Northumbria with my camera. I have done 89 Wainwright in the lake district; I do them to get in inspiration".
The fact that Dominic has achieved so much so far is perhaps testament to his greatest strength; his emotional intelligence. He is intrinsically motivated, reflective/self critical  and is focused on a lifetime of learning and personal development.
'View from the Tunnel', Dominic's first exhibition, reflects three areas key to Dominic's style; scale/perspective, colour and emotion. The exhibit's primary purpose is to invite the viewer into the world of Dominic Richardson and his perspective of the landscapes important to him…we hope you enjoy.